SAVE THE DATE:
FPOABC Conference 2024
May 6 – 9, Tigh-Na-Mara Seaside Spa Resort, Parksville BC
---
Vendor Tradeshow
The annual FPOA conference brings together over 90 delegates from fire departments of all sizes and compositions from across western Canada. The main conference features an annual Vendors tradeshow to promote products and services that support fire prevention efforts. Book a table at the Penticton Lakeside Resort, Wednesday May 3, 2023 in the evening (6 – 9 pm) for a great opportunity to network with Fire Prevention Officers.
Thank you to our 2023 Sponsors and Vendors!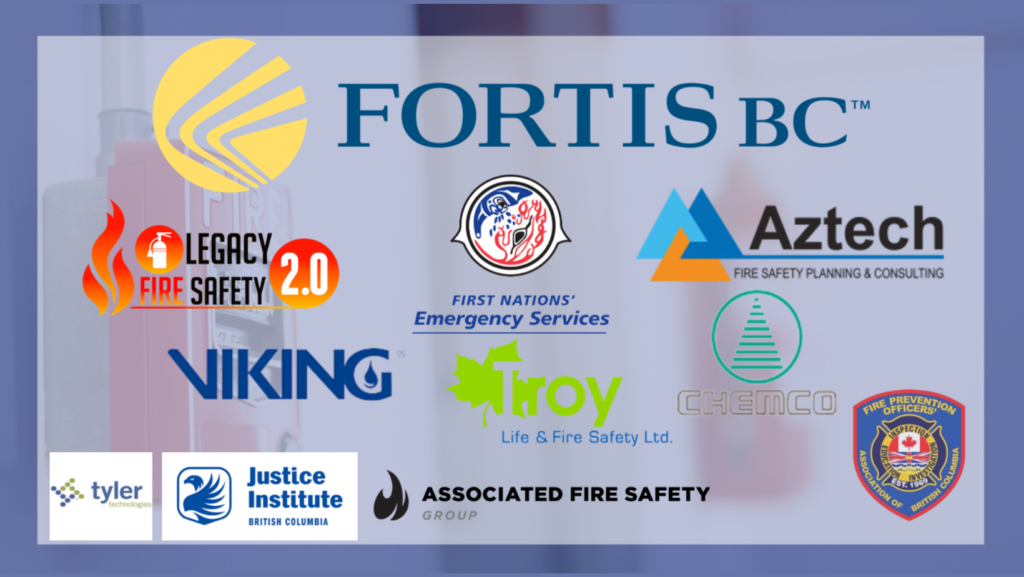 Thank you City of Penticton and Penticton Fire!
We'd like to extend a thank you to our 2023 host community and fire department. Their support and accommodation helps to facilitate both conference and pre-conference events.