FPOA Conference 2023
May 1 – 4, Penticton Lakeside Resort & Conference Centre
Pre-Conference Schedule
April 29, 2023
Pre Conference Day One (Saturday)
Course (TBA)
April 29, 2023
April 30, 2023
Pre Conference Day Two (Sunday)
(Course continued)
April 30, 2023
Main Conference Schedule
May 1, 2023
Main Conference Day One (Monday)
Presentation by the Office of the Fire Commissioner, Presentations, Banquet (Evening)
May 1, 2023
May 2, 2023
Main Conference Day Two (Tuesday)
AGM and Zone Meetings
May 2, 2023
May 3, 2023
Main Conference Day Three (Wednesday)
Vendor Tradeshow
May 3, 2023
May 4, 2023
Main Conference Day Four (Thursday)
Presentations
May 4, 2023
Speakers and Presenters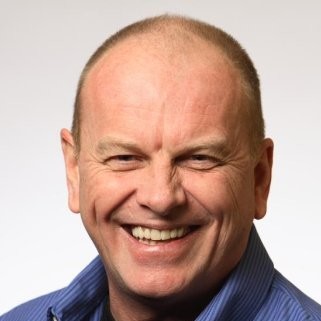 Herb Dixon
In 1979 Herb Dixon began making club audiences laugh as an amateur comic in Vancouver's comedy Clubs. Twenty Years have passed from the time Herb decided to become an entertainer. All the while, Herb has built and honed his material on his way up the ladder of comedy. Herb's high-energy style of performing is applauded and anticipated time and time again by comedy fans across North America. Today, Herb Dixon is one of North America's most sought-after comedy acts!
Wayne Schnitzler
Wayne started his 35-year career in fire service in 1979 with the City of Surrey as a volunteer firefighter. He became a career firefighter in 1982 and worked his way up the ranks to Captain of Training. He was Fire Chief for the municipality of West Kelowna from 1996 – 2015.
Wayne has received Provincial and Federal exemplary service awards for 20, 25 30 and 35 years of Fire service. He also received Citizen of the Year in 2009 for his work on the West Kelowna complex fires. In 2014, Wayne was nominated by the Canadian Fire Chiefs Association and received the Queen Elizabeth II Diamond Jubilee Medal. In 2016 he was granted Honourary Life Membership to the Fire Chiefs Association of British Columbia.
In 2020, Wayne became the Interim Executive Director of First Nations Emergency Services Society (FNESS). He has been involved with FNESS since 1986, delivering fire training, and Fire Chief and Governance workshops. Wayne was made the Executive Director September 0f 2022 and continues to work to have safer and healthier First Nation communities.
---
Vendor Tradeshow
The annual FPOA conference brings together over 90 delegates from fire departments of all sizes and compositions from across western Canada. The main conference features an annual Vendors tradeshow to promote products and services that support fire prevention efforts. Book a table at the Penticton Lakeside Resort, Wednesday May 3, 2023 in the evening (6 – 9 pm) for a great opportunity to network with Fire Prevention Officers.