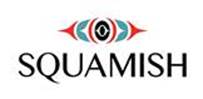 The District of Squamish is located in the unceded traditional territory of the Skwxwú7mesh Úxwumixw
(Squamish Nation). We offer gratitude to the Skwxwú7mesh People who have lived on these lands since
time immemorial.

Position: Deputy Fire Chief Prevention Administration and Wellness
Status: Regular Full-Time
Work Area: Fire
Posting Date: September 12, 2023
Closing Date: Until position filled.
GENERAL SUMMARY
Under the general supervision and direction of the Fire Chief, the Deputy Fire Chief of Prevention,
Administration and Wellness performs administrative and supervisory work as a Fire Department
command officer. The Deputy Fire Chief of Prevention, Administration and Wellness assists the Fire Chief
with the organization, planning and direction of all fire department services, with a focus on fire
prevention, administration, employee wellness and occupational health and safety.

KEY RESPONSIBILITIES
Customer Service
• Contributes to the success of our team and creation of our community, by fostering the District of
Squamish's corporate values in their work: Respect, Integrity, Connection and Progress.

Leadership & Management
• Supervises, motivates, and inspires an outstanding team of career and paid-on-call firefighters.
• Creates an environment where innovation can flourish.
• Ensures that day-to-day schedules facilitate the achievement of departmental goals and objectives.
• Coordinates the scheduling of fire prevention inspections and public education opportunities.
• Assists with human resources matters including discipline, hiring, termination and career development;
develop action plans to address the aforementioned.
• While in command, implements effective methods of dealing with emergency incidents.
• Assumes the duties of the Fire Chief in their absence.
• Attends weekly training sessions (on rotation) in the role of Instructor, participant, or advisor to ensure
training is safe, effective, and consistent with department operating guidelines.
Safety and Wellness
• Ensures compliance with safety regulations, District polices, and departmental policies.
• Ensures equipment, apparatus, and facilities are maintained in accordance with relevant regulation,
standards, and industry best practice.
• Develops strategies to address current and emerging health and wellness challenges.
• Performs the duties of the management representation on Occupational Health and Safety
Committees.
• Develops and maintains department standard operating procedures relating to health & safety and
emergency response.

Emergency Response
• Fills the role of incident commander, command staff or operations chief at incidents as needed.
• Fills the role of on-call duty chief on a rotating schedule with other chief officers.
• Facilitates post incident stress response after calls that are likely to cause strong emotional or
psychological reactions.
• Acts as media spokesperson as required.

Fire Prevention / Public Education
• Works with membership to ensure that a regular system of fire inspections meets provincial
guidelines.
• Coordinates fire prevention and public education programs.
• Responds to public enquiries relating to fire prevention, fire code, and municipal fire service bylaw
regulations.
• Ensures accurate records of fire prevention inspections and investigations are recorded and
maintained.
• Coordinates fire investigations and ensures records are filed with the Office of the Fire
Commissioner.
• Develops and coordinates public education opportunities based on community risk reduction
assessments.

Administration
• Maintains courteous and positive public relations by demonstrating and delivering quality customer
service.
• Assists with planning, budgeting, organizing, directing, and monitoring the activities and
resources of the fire department.
• Ensures that the collective agreement is administered correctly and consistently.
• Ensures that all required records and reports are completed and stored.
• Develops business process improvements through collaboration with district staff and other
departments.
REQUIRED KNOWLEDGE, SKILLS & ABILITIES
• Superior communication skills, both verbal and written.
• Demonstrated abilities to lead change management programs.
• Thorough knowledge of applicable laws, regulations, and standards as they relate to the fire service.
• Ability to meet the physical demands of the position.
• Ability to assume a command role at an emergency incident.
• Must be able to provide on-call emergency response as required.
• Strong knowledge and ability with applicable software packages, including FDM, Target Solutions
(Vector) and MS Office.

REQUIRED TRAINING, EDUCATION AND EXPERIENCE
• Ten or more years of related fire service experience in progressively responsible roles.
• IFSAC or Pro Board accredited Fire Officer III.
• Valid Class 5 BC Driver's License with Air Endorsement.
• Bondable.
• Fire Investigator.
• Fire Inspector I.
• First Responder certification.

Preference given to candidates who have:
• Completed an undergraduate degree in the field of administration, emergency management,
leadership, or a related program.
• A current Executive Chief Fire Officer certification through the Canadian Association of Fire Chief's.

RESIDENCY REQUIREMENT
• All of Squamish Fire Rescue's chief officers are required to reside within the District of Squamish's
municipal boundaries.

Disclaimer:
The above statements are intended to describe the general nature and level of work being performed by
people assigned to this position. This is a general list of responsibilities, duties and skills required of
personnel so classified. Other related duties may be assigned in keeping with the general nature of the
position.
Hours of Work: 70 hours biweekly, with a compressed work week (9 day fortnight schedule).
Flexibility is required to work outside of regular working hours (early mornings,
weekends).
Salary: A competitive salary as well as a comprehensive benefits package
This is an exempt position and is excluded from Union membership.

Direct Your Application (Quoting Competition #) To: #23-98
Human Resources
District of Squamish
37955 Second Avenue, P.O. Box 310
Squamish, B.C., V8B 0A3 E-mail: jobs@bstoner

As an equitable and inclusive employer, we value diversity of people to best represent the community we
serve and provide excellent services to our citizens. We strive to attract and retain passionate and
talented individuals of all backgrounds, demographics, and life experiences. If you require any
adjustments to enable participation at any stage of the recruitment process, please contact in confidence
AccessibilityHR@squamish.ca. We thank all applicants for applying.